The Most Powerful Social Media Post Ideas and Examples
Published on 10th of October 2023
Crafting creative content can be difficult and upsetting most of the time, but you shouldn't give up. It is frustrating when your mind seems to not come up with any ideas but keep trying!
Imagine a world where you won't have to go through the discouraging experience of having no idea what social media content to create. Wouldn't that be fantastic? This article will help you understand how you can achieve that goal.
It's understandable if you're struggling when it comes to social media marketing. Take solace in the tips below, which will help you on all platforms.
There are a lot of great resources that will help you put the tips from this article into practice. Let's take a look at a few of them first.
Media resources that are extremely useful for content ideas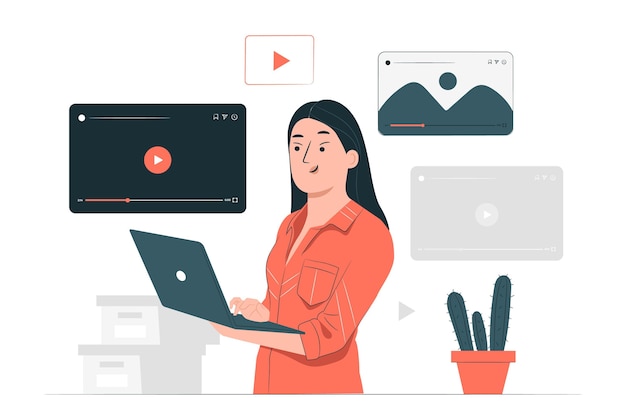 Social media content calendar

This gives you the chance to plan your content strategy, so you don't have to think about it while things are at their busiest. You'll even discover how to plan the perfect content posting schedule, ensuring your posts get published when other people will be online and able to see and engage with them.

Social media strategy checklist

An SMM strategy checklist lets you plan out an all-encompassing scheme for your marketing activities on social media. The different sections of the research will help you explore a few different techniques to implement, to create a tailored strategy for your brand.
The most powerful social media post ideas
Communicating with your audience is not as difficult as it may seem. Here are types of content that will entice them:
1. Share your company's blog content

If your company has a blog, sharing your articles on social media can be a great way to advertise your business. The more people know about these social posts, the more traffic your blog posts will receive. However, the content must first be of value.

2. Showcase your company culture

Having a company culture that reflects what your business is all about to customers, is important to show the value of what you're offering. You can use catchy visual content that captures the experience your customers will have with your brand.

Your company culture content could be all about your products, or it could even focus on your employees. The insights it gives into the business should create a sense of connection with the audience, helping to educate them about what you deal in.

3. Curate published content

There will be instances where you want to use content that someone else has already published. Instead of starting from scratch, why not use what they've published and mention them when adding the content to your social page?

4. Post content that asks questions

One of the most useful pathways to know what sort of content your followers want is to post content that asks a question.

Not every piece of content has to be the same. If you do things repetitively or don't try new types or styles, your followers may get bored and leave.

Posting questions helps people engage with your content and might even change their viewpoints while making you see things from their perspective.

5. Post more videos

Videos can be a great way to communicate with your audience and catch their attention. They're interactive and can help grow your following, especially when you share useful information related to your company or offer valuable content.

6. Share customer reviews and testimonies

We know the importance of your customers' feedback on your products or services, so creating a testimonial graphic with their thoughts and reviews is a comprehensive method for social media marketing success. Include their names to make your brand more transparent, which in turn helps you grow and improve as a business.

7. Leverage memes and GIFs

Using memes and GIFs on your social channel is a great way to make your posts more exciting and engaging. Encouraging engagement is important for businesses, and this will make it impossible for your audience to ignore your posts.

If you're using Instagram, you should also leverage Story stickers. Just make sure they're all relevant to your brand and the audience!

8. Post photos from a company event

In addition to posts portraying your company culture, you can spread awareness by sharing pictures and videos from events hosted by your company. This is a fantastic way to show more of what's going on, on or behind the scenes.

9. Make use of infographics

Technology nowadays is changing the ways information is shared with people. With infographics on the rise, it's easier to get your message across by visually communicating information to your customers.

Infographics are useful for presenting old, boring content in a way that's attractive and educational. They present information clearly and quickly so it's easier for readers to understand.

10. Share valuable links and free resources

Everyone likes to get something valuable for free, so your customers will appreciate any free resources you're giving them and the community as a whole will benefit from your generosity.

To make it more fun, you can even host giveaways. It can be as small as a data subscription, or as great as a giveaway of a new phone.

Linking to free resources and offering free products and/or advice on your social platforms helps retain followers. This tends to go a long way, so do it more often to constantly engage your followers.

Doing this more frequently shows that you care about those who follow you, which will make them more inclined to check out your future posts.

11. Let your audience know about new job openings

Recruiting is always an essential process for any company that's expanding or changing its workforce. Make it known to your audience that you're looking for workers, and they might be able to refer to people who are capable and available—or even apply themselves.

They've been your supporters and watched you grow. Allowing them to work with you if needed, poses no danger. So, make sure available positions are listed on your social feeds.

12. Post live videos regularly

Live social media broadcasts are a great way to provide a personal touch at home and at work. First, explore and research the different apps where your audience is most present, then make use of the Live feature—e.g., YouTube, Snapchat, Facebook, and Instagram.

Consider live streaming videos to engage with your customers, either weekly or fortnightly. Once a particular day has been announced as reserved for your live streams, your customers will make a point to tune in every time.

13. Leverage inspirational quotes

Inspirational quotes can help you achieve success. While some of the most popular ones are about staying strong, working hard, and never giving up, find quotes that are relevant to your brand and audience. Showing these from time to time can be a great way to provide motivation.

14. Celebrate your company's success with your fans

Your audience is always rooting for your success. They want to see you reach all your goals.

Whatever new accomplishment your company may have recently achieved, it's your responsibility to share the news and delight them. Your loyal and ever-loving fans would love to see it.

15. Share images or videos of your company's products

An engaging visual representation of your company's offering is a reliable way to show your audience what you can do. Showing them how your products/services work, along with helpful tips, would be the best thing you can do to establish yourself as a trusted resource.

16. Show how far your company has come

Most companies have a rich history. Sharing your brand history can catch customers' interest and allow them to connect with your unique story.
Conclusion
If you want your brand to be seen and heard, there's no better way than content creation. Uploading creative and unique content regularly on social media can help boost visibility and make your business grow digitally.
Posting the right content online appears to be tough but after reading this post, it doesn't have to be. Hope this quick guide helps you get started - all you need to do is use the above suggestions (as well as these) and your content will live up to the expectations.