< Go back to blog
How to Sell Directly Through Your Social Media Channel/Page
Social media platforms can be an incredible tool to sell your products or services directly to buyers and maximize your sales potential.

To get the most from social media, you need to know how to use each platform. More importantly, you need to define your objectives and strategies carefully.

Don't rush into figuring out how you're going to sell. Instead, spend some time defining your target customers and the best platforms to reach them.

Before writing down the specific metrics of success, first look at your objectives and the best strategies for each channel. For instance, you might design your system for Facebook ads depending on different metrics like return-on-investment, customer conversation rates, or cost-per-acquisition.

We're going to look at how you can get started with social media selling. Let's start with some of the more popular platforms so you know where to begin! Follow through!

How do you sell directly on Facebook?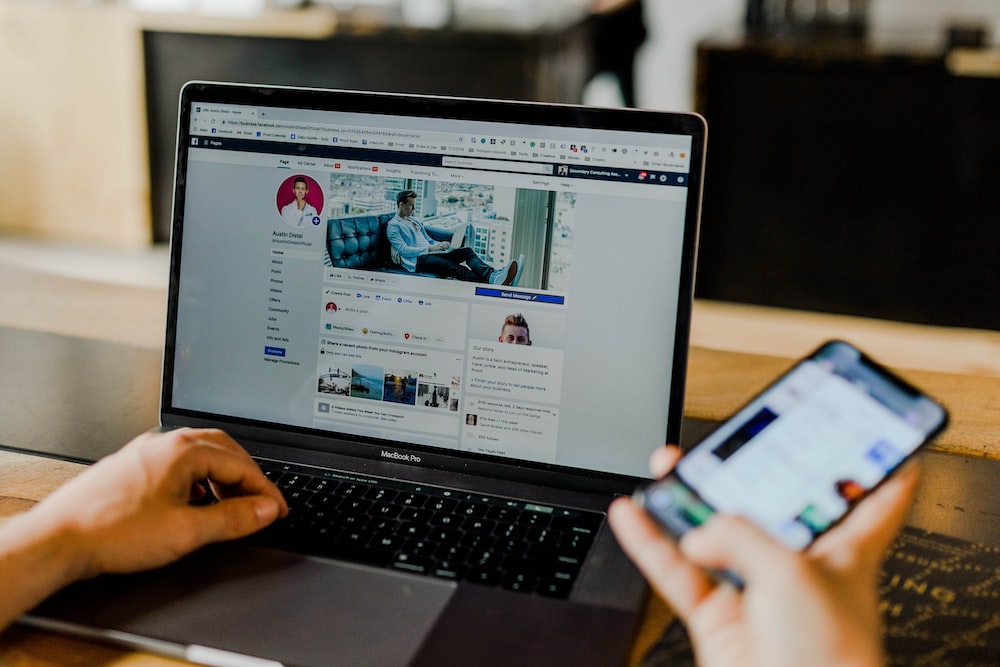 Among all the social media platforms, Facebook has the most extensive user base. There are 2.45 billion monthly active users on this platform, with so many opportunities for your brand to sell directly.

Below are some of the numerous ways:

Facebook Shops
More stores and companies are jumping on Facebook to sell their products, so the social giant has introduced "Shops" for users to conveniently buy goods from their favorite brands.

This is a mobile-first shopping platform where brands can effortlessly develop an online store without commissioning professional programmers. You can create your store either on Facebook or Instagram for no fee at all.

Create a Facebook Shop, select the products to promote, and try different approaches to attract new customers. You can also chat with them on Messenger, WhatsApp, or Instagram Direct.

Thanks to these features, you get tons of flexibility when you interact and connect with prospects.

Follow these steps to use Facebook Shops:
Create an account with Facebook Commerce Manager

Set up your exhibition or collection

Personalize your storefront

Publicize your shop

Facebook Advertising
Thanks to Facebook's user-friendly advertising procedure, you can pass on your ads to the particular type of customer you prefer.

Facebook gives you the avenue to set up:
Your primary audiences, using demographics like age, location, and interests.

Custom audiences, giving you the room to target your advertising to customers who've previously engaged with your business. This engagement could be online or offline.

Lookalike audiences, allowing you to reach new people with interests similar to your primary consumers.

How do you sell directly on Instagram?
As of now, there are over 1 billion monthly active users on Instagram. With that amount of people, it isn't too far off from Facebook in terms of fame. What's more, is that this number is expected to increase over time.

Nowadays, most brands own an Instagram profile to sell products and services. And you can't advertise effectively without an established business profile.

With this, you can now discover your weekly addition of followers, profile analytics, and detailed demographics of your followers.

Instagram Shopping
Together with these demographics, a business profile on Instagram opens up your access to Instagram Shopping. Just like Facebook Shopping, this enables you to establish a storefront that displays your top products to potential and converted buyers.

Additionally, you can share your featured products via your organic posts. Your stories are another section through which you can reach your customers.

Besides all these, you can optimize your profile, so you're featured highly when people search. Optimize your posts properly to appear on the Explore and hashtag result pages.

As for Instagram Shopping, this is how it works: when someone clicks on your product, the feature takes them to a product description page.

On that page, the user will see:
A picture of the product from your post, reel, or story

A description of the product

The price of the product

A link that leads the user straight to your site for purchase

How do you sell directly on Twitter?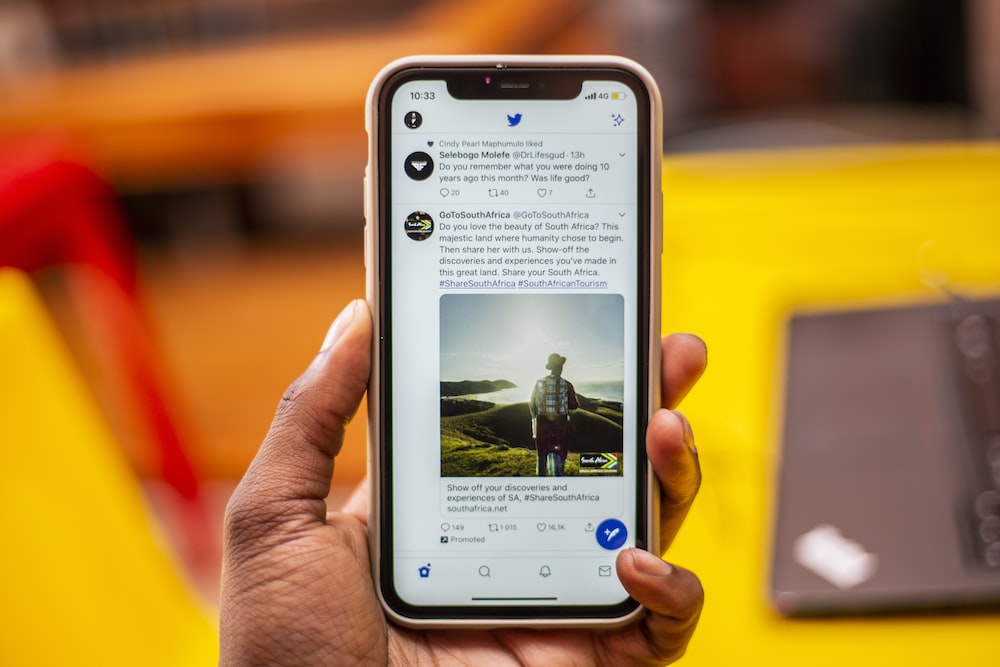 Twitter may not be as prevalent when selling your products or services, but it is still a large social media platform. You can promote the importance of your business to potential customers—boosting brand awareness, loyalty, and advocacy.

In addition to promoting your brand, you can create a constant stream of posts related to the industry you work in or post updates from your business.

There are a couple of ways to sell on Twitter in 2021 and beyond. Here are a few:

Twitter Ads & Promoted Tweets
As you kick off your journey with Twitter Advertising, you get to make a choice. You can run native ads, promote your tweets, or combine the two.

When promoting your tweets, the tweets you choose will appear in more Twitter streams. They will also appear in the search results of particular users.

These tweets could comprise direct links to product pages (or some other landing page) featured on your site. That way, your audience can sign up to discover more about such a product.

Twitter Ads have a lot of different functions and options, so that they may be better for brands. You employ numerous groups of Tweets, and they all work to achieve a sole goal for your brand.

You can use these ads to set up a campaign to boost your follower count, website clicks, or conversion rates. Or collect emails from users who are interested in your brand.

Brand Following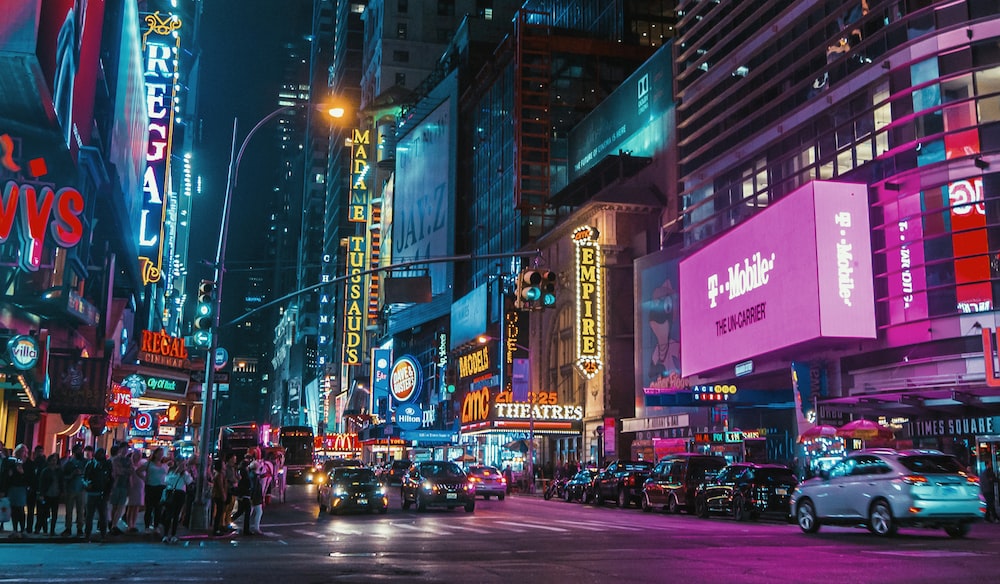 Twitter is a good platform for selling your product once you build a massive Twitter audience. As long as your followers react positively to your posts, you can directly tweet links to your products and services.

Try posting only relevant and valuable content. If you want to do this more constructively, be sure to research your audience, so the content you produce is meant for them. It's also helpful when you make keyword-rich tweets instead of just your product or service links all the time.

Don't forget to answer customer inquiries and react swiftly to their concerns.

Brands & Influencers
If you are looking to expand your business reach, advertising on another company's or influencer's Twitter accounts can be a great way to do this.

Influencers offer wide-ranging audiences that are more likely to engage with your marketing message because they are invested in the content.

Go for brands and personalities that are relevant to your target markets.

Affiliate Marketing
In addition to advertising your products on Twitter, remember to promote other businesses in your niche or industry.

Use affiliate links on Twitter clearly and wisely, otherwise you will risk spamming those who follow you.

Concentrate on developing genuine relationships with your followers. Team up with other companies in your industry to create partnerships. This way, you can share helpful products and services which will be most beneficial to your followers.

Select the perfect options for your brand
This isn't an exhaustive guide because Facebook, Instagram, and Twitter aren't the only social media platforms fit for direct or indirect sales.

Ensure you carefully select the network that will serve your brand the best. Then, carefully decide on which products or services you wish to sell. The final step is figuring out the techniques you need to employ.