< Go back to blog
Tips for Taking Instagram Photos on Your Phone
You don't need state-of-the-art photography equipment to take killer photos for Instagram. As long as you have a smartphone, you can take beautiful and engaging pictures to upload to the site. Go over some tips you can use to take top-notch photos with your phone. Then, you'll be ready to spice up your Instagram with first-rate images.

Make Sure the Lens Is Clean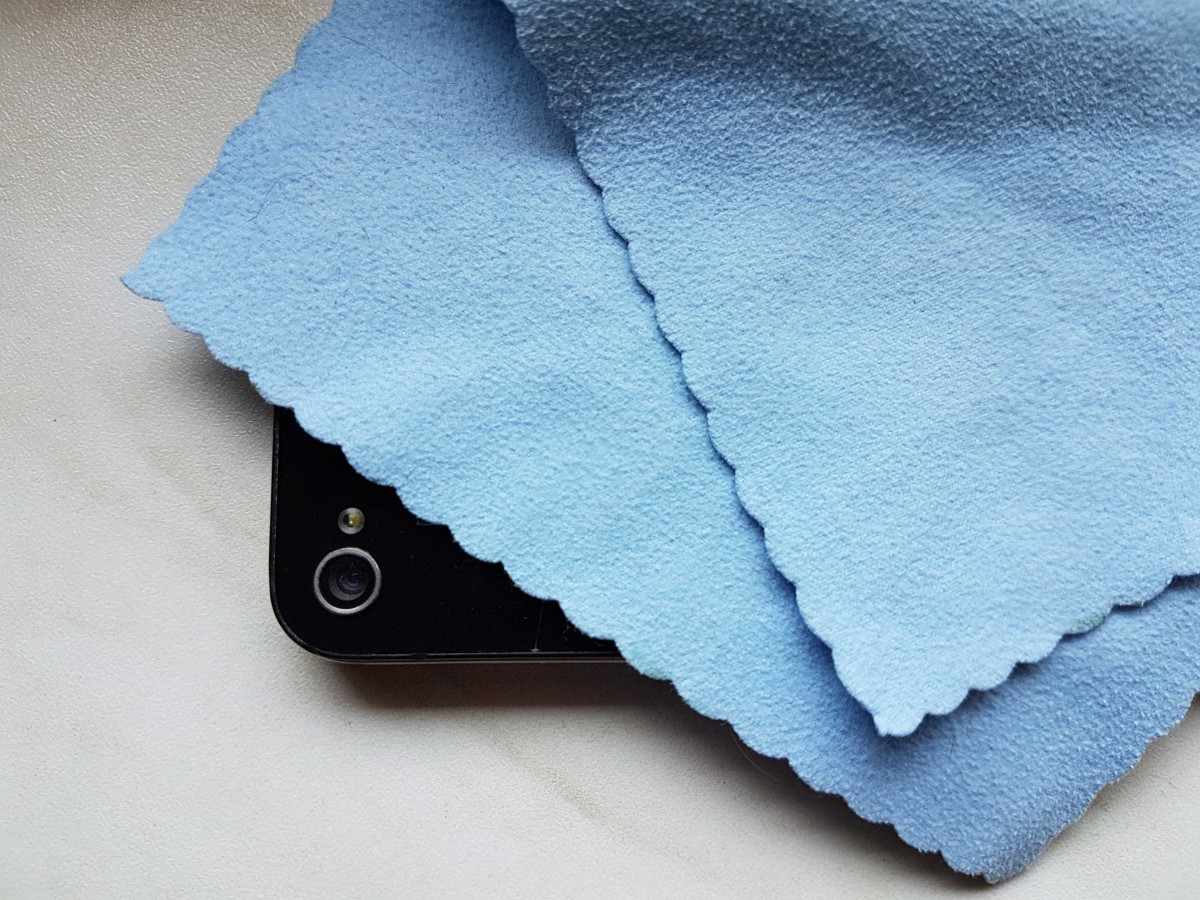 Your camera lens can get dirty throughout the day. It can rub against things in your pocket or bag, and you might accidentally touch it with your fingers. Clean your lens before you start taking photos to ensure the images are crisp and clear. Use a soft cloth to wipe away dust, lint, and fingerprints. You'll then be ready to start snapping photos for your Instagram page.

Don't Use HDR
This might seem counterintuitive, but if you're going to take amazing photos, you should turn the HDR settings off unless you are an expert. Without the proper knowledge, HDR photos look clunky and unnatural. In other words, they are eye-catching for all the wrong reasons. You'll be much happier with the result if you turn the HDR settings off. Then, you can take photos easily, without having to understand complicated settings.

Know the Modes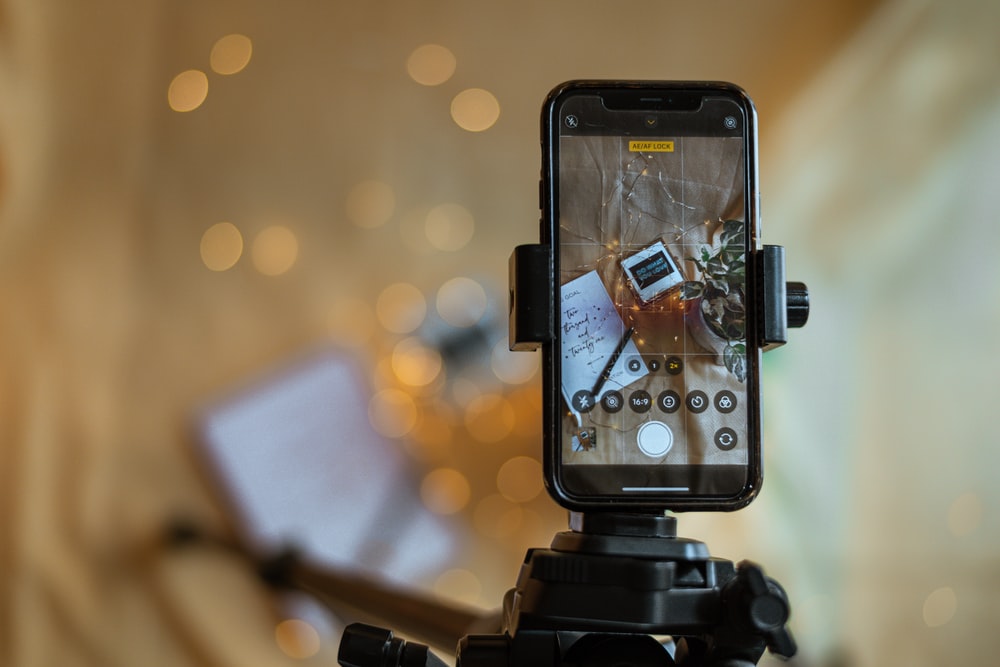 Your phone likely has different modes you can use to shoot photographs. Portrait mode is among the most popular for Instagram photos. This setting is ideal if you are shooting a still subject in good lighting. While its purpose is to take portraits of people or pets, you can also use it to shoot stills of other items, such as products you want to show off to your followers,

On the other hand, if you're taking action shots, burst mode is the right choice. It will take numerous photos in 10 seconds. This will help you get the best shot.

Play around with your phone's photo modes and get comfortable with them. This will help you take professional-looking photos in different situations.

Avoid Using the Flash When Possible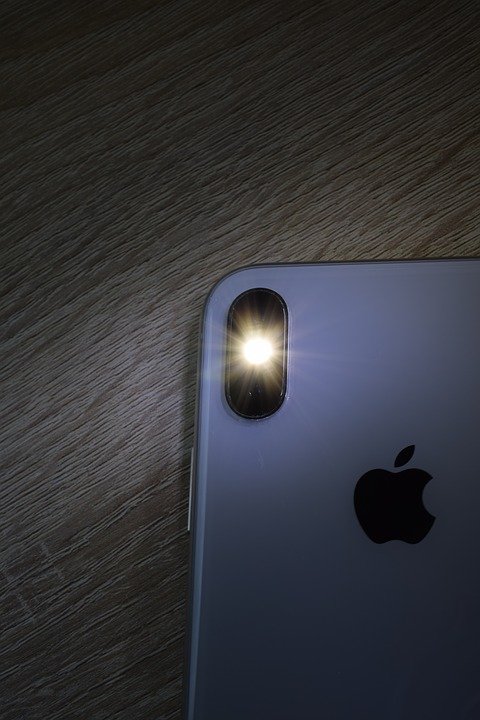 If you want to take the best photos on Instagram, it's time to stop using the flash. The flash washes out photos, so they don't look as colorful or sharp. When possible, use natural light. However, if you want to take photos at night, use ambient light instead of the flash. Snap the photos near a street lamp or in a well-lit room to get the best results at night.

Make Use of Flashes of Light
Most of the time, you'll want to shoot photos in well-lit rooms or outside when the sun is shining. However, your phone's camera can also perform well when you take photos in patches of light. This adds a new dimension to your photographs. Spend some time outdoors taking photographs of subjects while some light is visible and some is blocked. You can get some cool shots this way.

Take Photos During the Golden Hour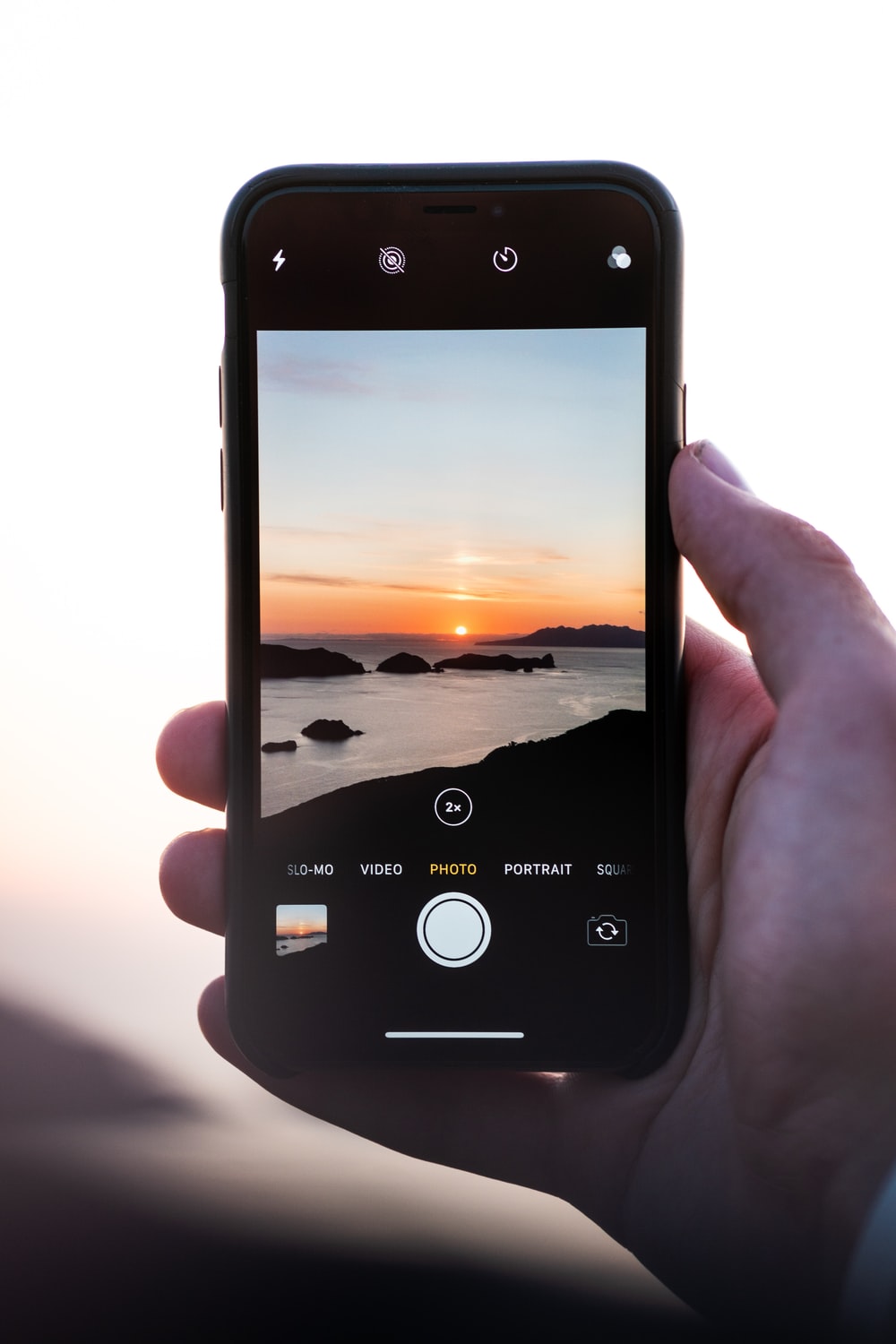 The golden hour is the best time to take photographs for Instagram. This occurs when the sun sits low on the horizon. When you take photos at this time, the colors will be soft and inviting. Photographers often refer to this as nature's photo filter, and you'll see why after you snap some shots.

Follow the Rule of Thirds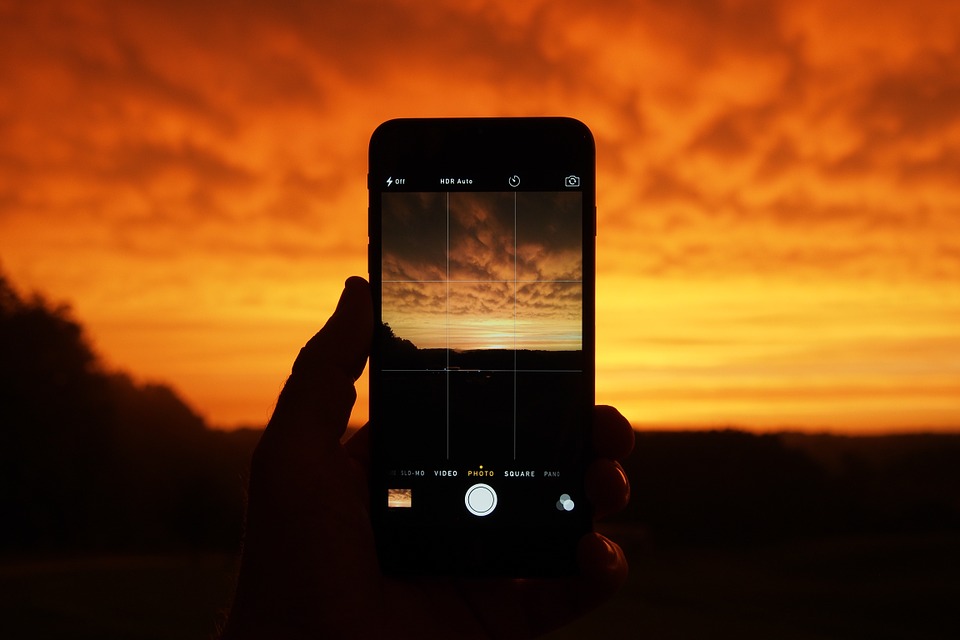 All good photographs are broken into three sections. Turn on your camera's grid feature and then point the lens toward the subject. Move your camera until the subject is located at one of the intersections on the grid (where the grid lines meet). This will create balance in your photo and make it look more natural. In fact, this simple tip can upgrade your photography skills in an instant.

Lead With Your Eyes
Your phone's camera is an excellent tool for taking photographs, but it doesn't replace your eyes. Use your eyes to frame the photo before you take out your phone. Check for the best angle, and then grab your phone. You'll discover that you get the ideal shot much faster when you do this.

Lower the Exposure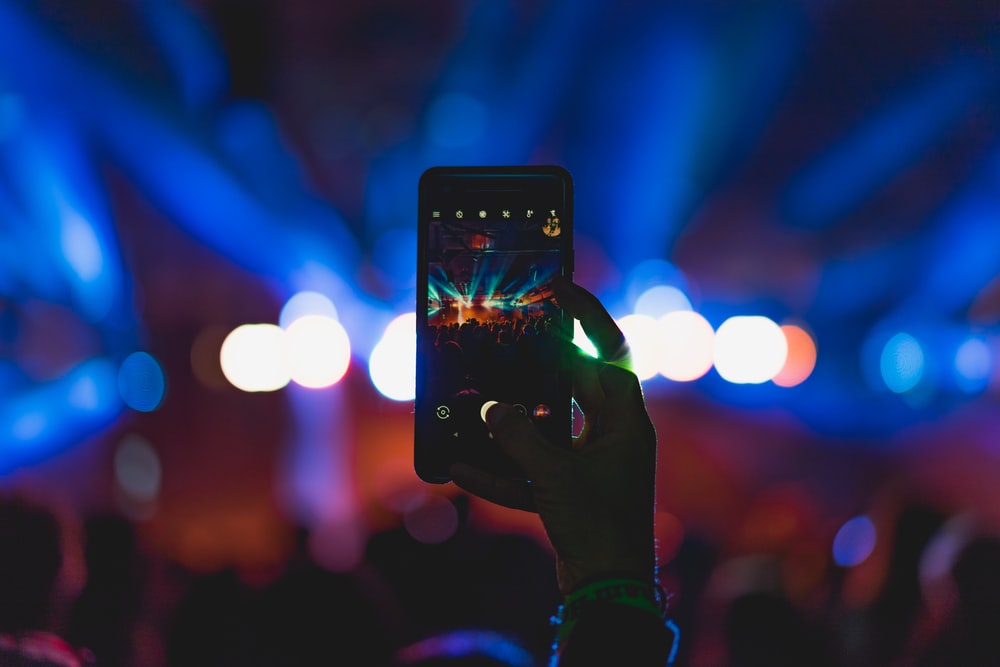 Have you ever taken what you thought was the perfect picture, only to discover that it was overexposed? You can't really do anything to fix that problem, so you had to delete the picture and try again. You can avoid this from happening again by lowering the exposure on your phone's camera. If the exposure is too low, you can then fix it when editing your photo. This is much easier to do than trying to work with an overexposed photograph.

Don't Zoom
Phone cameras get better by the year, and zoom seems to be one of the features phone companies spend the most time advertising. They want you to know that you can zoom in on subjects like never before if you upgrade your phone. However, if you're going to take amazing photographs, avoid using zoom. When you zoom, you risk your pictures becoming overly pixelated and blurry. Get closer to your subject if you can. If that's not possible, take the photo from a distance without using zoom and then crop it. That way, you won't sacrifice quality when taking your photograph.

Don't Forget About the Power of Candids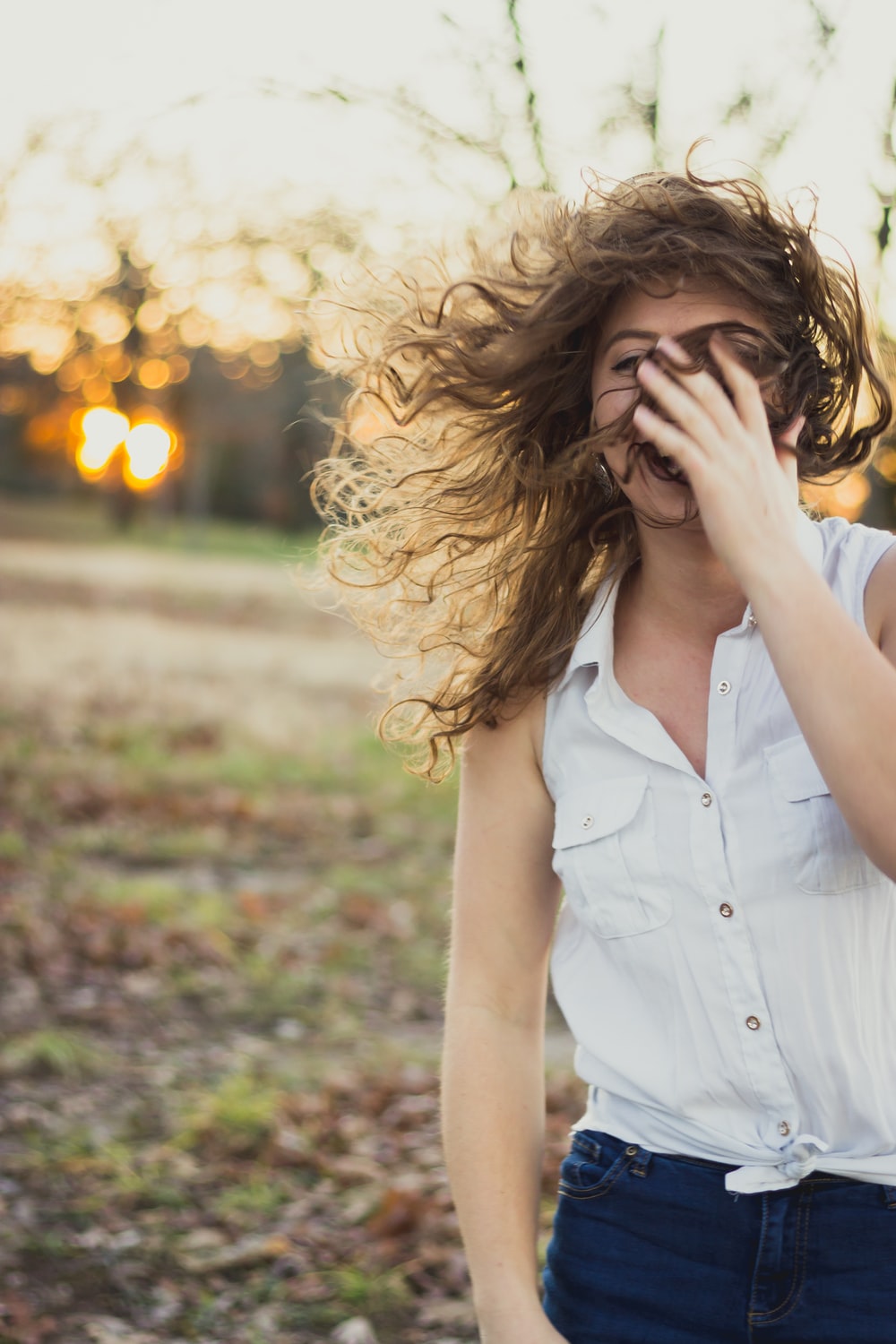 Your phone is likely always on you, so you can easily take candid shots throughout the day. You won't spend time setting up these photos, but you can end up with authentic, gorgeous shots. Take a lot of candids when you're out and about, and then look through your camera roll. You might have to discard a lot of them, but you'll also likely come up with some great pictures to upload to Instagram.

Start Taking Great Photos Today
These tips will help you take photos that will boost engagement on Instagram. If you post the photos and don't get engagement right away, buy Instagram likes. Then, your photos will get more attention, and you will attract organic likes. This will get the ball rolling and help you increase engagement levels across the board.

Further reading: 6 Tips to run your Instagram like a Pro