Apps to Take Instagram Stories to the Next Level
Published on 19th of January 2022
More than 500 million users access Instagram Stories each day. Stories are a great way to reach your audience, but you need to create content that sizzles. You can take your Instagram Stories to the next level by using some apps. Check out the best apps for Stories and start using them today.

Spark AR Studio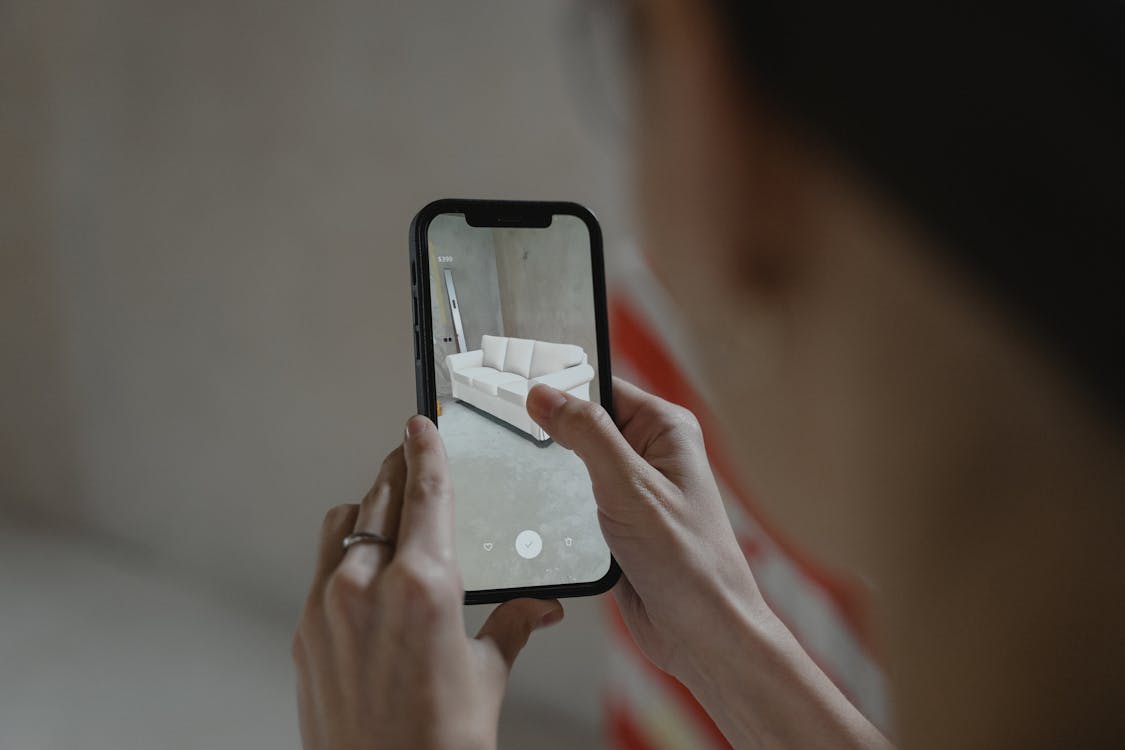 Your Instagram Stories are sure to stand out if you use Spark AR Studio. This free app allows users to create augmented reality effects and filters for Stories. It's surprisingly easy to use, so even if you've never tried AR before, you can create a fantastic Story with this app. Use it to create something simple, or go through the tutorial to make something advanced. Then, you can upload a Story that has 3D objects, touch gestures, and more. You are sure to spark interest in your Stories with help from this app.

Patternator
Finding the perfect background for your Instagram Stories is a breeze with the Patternator app. The app contains gifs and images and allows you to add your own photos if you wish. Then, you can turn the gifs or images into an animated backdrop for your Instagram Stories. If you want to add some quirky fun to your Stories, start with this app. You'll be amazed by how much some cool wallpaper can transform your Stories. They will be more visually appealing and grab people's attention.

InShot - Video Editor
You have an amazing video for Instagram Stories, but it's the wrong size. You can fix that problem quickly with the InShot – Video Editor. Begin by selecting "Canvas" so that the app will adjust the video size for the social network. Then, you can resize your video to fit the Stories format. This app also gives you the option of adding a background to your video. InShot comes in handy in various situations, so you'll probably find yourself using it over and over.

Mojo
Do you feel like you've lost your mojo when it comes to Instagram Stories? Get a boost with the Mojo app. You can use the app's animated templates to create eye-popping videos to upload to your Stories. The customizable templates allow you to make each video your own. You can add effects, change the speeds, swap out colors, and so much more. You can even add custom fonts using the Mojo app, making it easy to stay on-brand with each video you post. This app has lots of cool features, so check it out the next time you're working on a Story.

Filmm
Do you want to be part of the vintage trend rocking Instagram right now? If so, add the Filmm app to your list. You can choose from templates and frames that will give your photos and videos a film-like quality. That includes filters that will provide your Stories a vintage look that Instagram users love right now. Plus, this app lets you edit your Stories and add royalty-free audio to them. It has everything you need to create attention-grabbing Stories.

CutStory
If you're searching for a simple video editor that allows you to repurpose old videos, CutStory is right for you. You can use the app to cut down the length of your videos so that you can use them for Instagram Stories. You can also add text, music, and stickers to your video while editing it.

Placeit
Are you running out of ideas for your Instagram Stories? You'll want to try the Placeit app. You can use the templates to create engaging Instagram Stories that are sure to generate some attention. It's a breeze to use, so you can create Stories in a matter of minutes.

Lifelapse
You can create eye-popping stop motion videos for your Stories with the Lifelapse app. The app includes an "Academy" you can use to learn the best practices for making the videos, and then you can give it a try. The app is free to use, but you can add music to your Stories if you upgrade to Premium. Music is a nice touch, so definitely consider upgrading.

Enlight Pixaloop
Photos or videos? It's the age-old question. If you're on the fence, the Enlight Pixaloop is a great choice. Upload static photos into the app, and it will turn them into animated ones. You can include overlays and other elements and even choose the animation speed. This app is so much fun to use, and it will help you dress up your Instagram Stories instantly.

A Design Kit
A Design Kit is a complete design toolkit for Instagram Stories. It includes fonts, designs, stickers, backgrounds, and brushes for you to use to help your Stories stand out. The only downside is it's only available for iOS. If you're an Android user, you'll need to wait to see if the creator releases a compatible version.

VSCO
Are you tired of using the same old filters for your Instagram Stories? VSCO is here to help. Lots of people use this editing app for their photos without realizing it can handle video content as well. You can use the filters on videos to make them stand out. The app also allows you to adjust the contrast, temperature, and more. You do have to pay for the app to unlock the video editing features. However, this can be a solid investment if you're looking for ways to differentiate your Stories.

Get Started With These Apps for Instagram Stories
These apps will help you attract more viewers to your Stories. Not only will people stop to see the first slide, but they'll stick around to the end with the right editing. Don't stop with a single app. Add a handful to your toolkit, so you can play around and get the look you want. Then, watch as your viewership increases. When that happens, you'll discover that you also get more followers and Instagram likes. You will increase your exposure on Instagram by generating views on Stories.